XTREME DIESEL PERFORMANCE

Xtreme Diesel Performance is a retailer and distributor of quality diesel products designed to complement the Dodge, GM, and Ford lines of diesel pickup trucks. We carry an extensive inventory of diesel performance products designed to help you meet whatever your needs may be.
You can count on Xtreme Diesel from the sale to the installation to provide award-winning customer service. Contact our sales or technical department at 1-888-Diesel4 or send us an email. We're not just another website; we offer you the best price guaranteed, in addition to expert technical support by our ADS certified technicians. Xtreme Diesel is your one stop shop for diesel power.
MISSION STATEMENT
It is the mission of XDP to satisfy the vehicle owner's desire to enhance the performance, efficiency and/or functionality of their vehicles. We will achieve this by being the preeminent source for quality parts at competitive prices, friendly and knowledgeable advice, and outstanding customer service.
WHAT SETS XDP APART
Since we have our items in stock and on our shelves we are able to offer you better selection, service and price, making us your true "One Stop Shop for Diesel Power". Our inventory in multiple locations also allows us to get the product shipped directly out to you extremely fast.

XDP EXPANDS TO LAS VEGAS
June 14, 2012, Las Vegas NV – Xtreme Diesel Performance, LLC. (XDP) a leading retailer and distributor of quality aftermarket performance products has opened a new distribution center in the heart of Las Vegas, Nevada. With distribution centers in both New Jersey and Nevada, XDP continues to focus on increased inventory and faster shipping times. The Crafts and Stewarts, partners of XDP, are very excited about their new west coast distribution center.
As a result of listening to customer feedback, we have increased our focus on servicing the west coast in a more timely manner. Las Vegas, therefore, was necessary to continue our growth. We will focus on not only substantially increasing inventory levels of our current product offering but also expansion of our line card. We look forward to providing our customers with another distribution point to continue providing the level of service they have come to expect from XDP."

XDP STAFF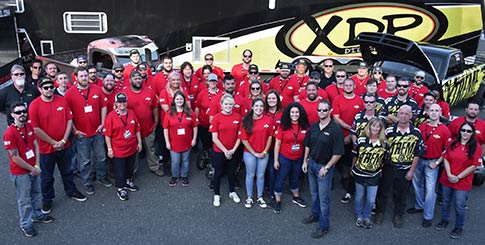 2017 XDP Open House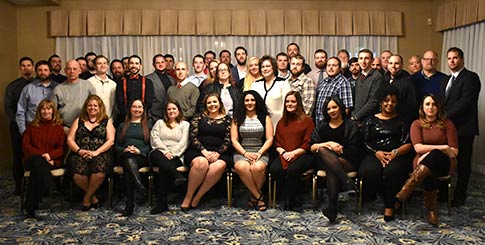 2017 XDP Holiday Party NJ Staff
HOW IT STARTED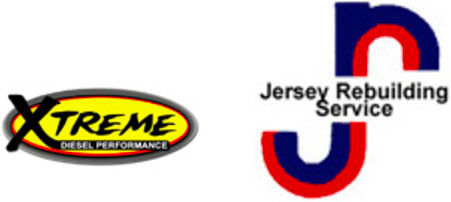 Since 2002 Xtreme Diesel Performance has been establishing itself as a dominant force in the diesel performance aftermarket. Beginning as Jersey Rebuilding Service, it has been in the diesel industry servicing fuel injection, turbo charging, and electrical systems for light to heavy-duty diesel engines since 1988. When many of their customers began asking for ways to get more power from their diesel engines, Jersey Rebuilding service created Xtreme Diesel Performance to satisfy those needs with a goal of coupling their extensive diesel knowledge with the best aftermarket products available. With over 20 years of experience under their belt Xtreme Diesel Performance is raising the bar for quality service and parts.