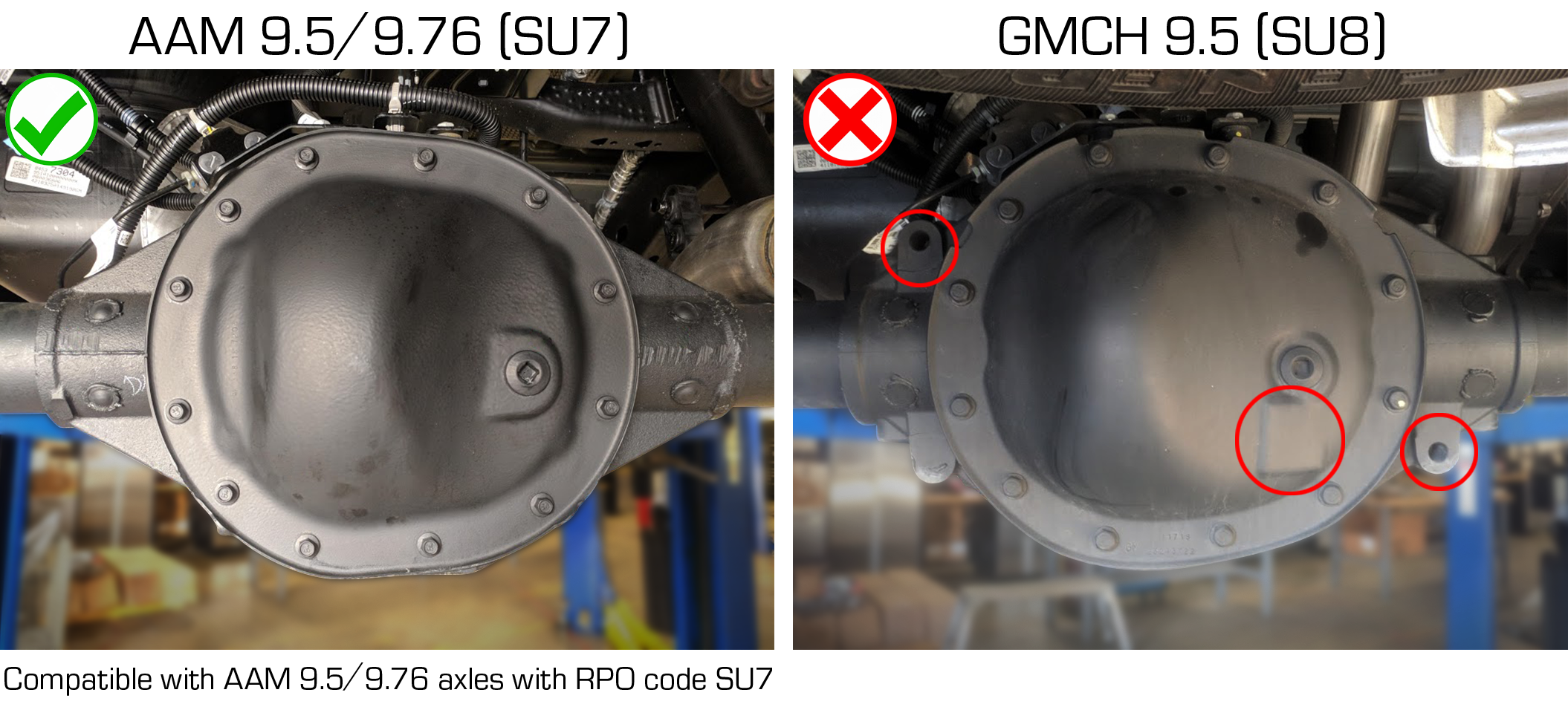 Increased Oil Capacity:
This cover has an increased oil capacity over stock for better performance over a longer duration.
Built-in Internal/External Fins:
Built-in internal and external fins transfer heat from the oil to the outside air for maximum cooling.
Magnetic Plugs:
This cover incorporates a magnetic drain and deep reach fill plug to capture loose particles for maximum protection.
Calibration Plug:
Calibration plug set to the factory oil level to eliminate overfilling.
Oil Level Sight Glass:
A pre-installed oil level sight glass allows quick and easy oil inspection.
Fitment Note:
This item will only fit vehicles equipped with AAM 9.5/9.76 rear axle.
When it comes to engineering for power, performance, protection and value, aFe POWER is the only choice.